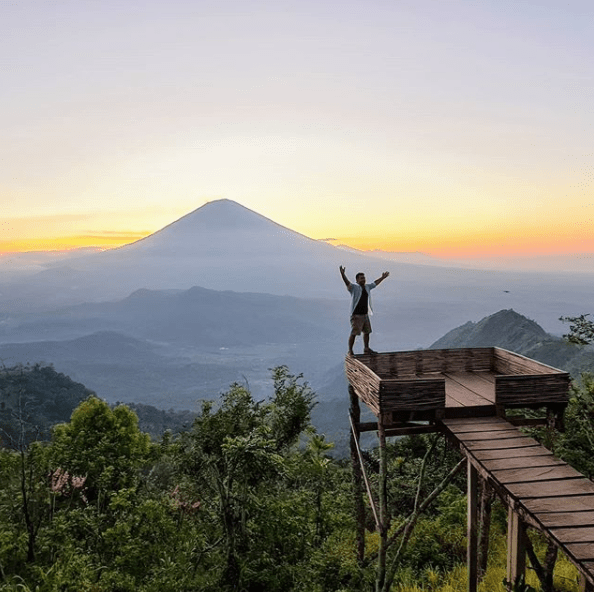 ---
Today, we're chatting with Dean Kuchel, creator of the extremely active digital nomad community on Facebook: Digital Nomads in Israel. It really is the closest thing we've seen to a true online tribe – with nearly 15,000 members!
In this interview, Dean shares a bunch of his wisdom about digital tribes and also improving your social life as you're traveling. Especially if you're traveling solo!
And if you have some thoughts, questions, or feedback about this topic, please leave a comment at the bottom of this post! Nothing we love more than some audience interaction.
Full podcast:
Wanna hear more? Subscribe on Stitcher, iTunes, Spotify, or wherever!
---
Dean on his own digital nomad journey:
I've tagged myself as a digital nomad for seven years now, and visited 100+ countries in the process. And world travel is a big part of what brought me to this lifestyle. My generation was not raised on the idea that we can take our laptops and work from anywhere, but I was always dreaming of having a job where I could travel.
I did eventually move for a consulting job, but then hit some Visa troubles and had to leave. So I found myself traveling, roaming the world a bit, working freelance from coworking spaces and cafes. I didn't know it, but I'd started a journey that would lead to this!
It's funny because none of this was a smart, well-thought-out master plan at all. It was just a push I got from the top of the hill and then a snowball effect that changed my life.
And I just want to say: The digital nomad lifestyle is very close to my heart. I've been working the past few years in Israel and abroad to promote it, because it's been very rewarding and fulfilling for me.
On the challenging connection between social life and loneliness for nomads:
I like to say "travel solo but not alone."
That's the mantra for many things I do today. There's no doubt that a digital nomad lifestyle will change what your social connections look like. I think making these connections is easy: Many digital nomads are naturally more extroverted and sociable, easy to strike up a conversation with at a coworking space.
The real question is: What's the depth? What kind of experiences are we going to share and for how long will this relationship last? That's a challenge, but you can tackle this challenge by shifting your expectations of what friendships look like: More short-lived, keeping up on social media, bumping back into each other down the road at another digital nomad hub.
In a way, you might see it as sacrificing quality for quantity.
So yes: Connections are different, but it's not necessarily a good or bad different. Just different.
… But then, a lot of people will say that it matters for romantic relationships. It is way more challenging to create these connections, since they require a different level of depth.
Add this on top of the pandemic of the century – which is not COVID, but rather loneliness created by our technologies. And you get this reality where we have all this tech to bridge distances (i.e. social media), but it also becomes the enemy as it substitutes real interaction.
My hope is that humanity never figures out a technology that replaces human touch and meeting face to face.
On which global locations offer most opportunities for social connection?
If you want to meet like-minded people, Chiang Mai in Thailand is a great place to meet people at the beginning of their journeys, often still building up their businesses.
Others of note include Koh Phangan, Thailand and Bali, Indonesia (great nomadic infrastructure – tons of events & coworking spaces)
Interesting note: In different cities, you'll find different types of nomads. In the Canary Islands, you will probably find a more mature and less competitive community (cost of living also higher – might be a cause of this).
And Medellin in Colombia I absolutely love. Great mix of expats, nomads, and friendly locals. Unlike in Asia, where you'll have either expats or locals in a bar, in Colombia you'll often find both.
Otherwise, would recommend meeting people at the big melting pots: San Francisco, New York, London, Berlin, Tel Aviv. In places that are less of a melting pot, you'll have more difficulty since there are fewer outsiders (i.e. much harder to make friends in Sydney vs. Melbourne).
Also want to mention my 3 P's – three reasons for traveling:
But mine is really the People above all else. Especially because when I look back at photos, the ones I treasure most are always the one with people, with shared memories. Not landscapes or city views.
On the growth of social travel groupings – are the main options traveling solo or as a couple/family?
Long-term, just those two for now. But there are initiatives for nomads to meet in the short-term – Nomad Cruise or Remote Year or Hacker Paradise. They do exactly this, organizing joint travel for larger groups over the course of a few weeks or the whole year.
And I actually started a similar company: Globegliders (launched it at the worst time possible, of course.) What we're striving to do is create a digital nomad community that connects us with each other as we travel. And it'll help you decide where to go based on where your tribe is.
On a micro view, it's a multi-membership service that gives you accommodation and coworking access (possibly health insurance too). We want to make travel easy… And we want to help people travel solo, but not alone.
Because we're seeing this huge change in how we approach the concept of digital nomad community. It won't be this solo stuff forever.
At Globegliders, we're looking to create embassies – centers of digital nomads where you can always come and meet the same digital nomad community.
Some hacks and tips for getting to know people – not accounting for the COVID wrinkle:
No matter where you are – in a coworking space, at a bus stop – be the first to say hi! Took me years, but I developed this habit to make it that much less awkward for them to break the barrier with me.
Another tip I like to share: I ask them a question but I voluntarily give my answer to it. For example, on an airplane, I'll say "Hi, I'm Dean. Are you also traveling solo?" or "Are you also going home?" I'm basically creating trust by sharing something about myself.
Next: Coworking spaces are great for meeting up. Say yes to their events, despite all the excuses you can think of not to go. And try to strike up some conversations; often, one connection leads to many more.
I also use apps like Couchsurfing – they have casual "hangouts" with fellow travelers and locals looking to explore. And if you are in places like Bali or Chiang Mai, many restaurants have communal tables – another great spot for conversation. Especially since you know people sitting there are there to socialize.
Also check out Facebook events and city-specific nomad groups. And also, believe it or not, dating apps! Not in all places, but in those melting pots, you can easily make friends and connections that way.
The bottom line here, though: We all strive for this connection, for this conversation. And we should not be afraid to take the first step.
Moving onto this Facebook digital nomad community – Why is the magic in this group not really present in other groups?
First, probably the special culture of Israelis – we're always traveling in groups. It's because of our differences in language, cultures, life experiences. At 21, we've all finished our army service – something that most people don't even experience.
Now, I don't promote traveling in your homegrown groups. I travel out of Israel to meet other types of people. But I get it – there's a sense of understanding there.
So when you take a group of people from all around the world, as you see in a different digital nomad community on Facebook, they don't have as much common ground.
And also, Israelis are generally less politically correct, so there's a freedom of not worrying about accidentally offending someone.
Lastly, our community has leadership and rules. And I'm proud of it! I don't allow content which is advertising or self-promoting. Because I have my own beliefs about what people come to this group for, so I reduce fatigue of uninteresting content.
As a result, we don't have people leaving the group. Because every post is relevant to our vision of this centralized home and knowledge base for digital nomads from Israel and in Israel.
On the main benefits of having formed this community – Does he find the digital leads to physical interactions?
It happens to me because I create these meetups and opportunities myself. And when abroad, I often make an effort to make my path cross with someone else from the community.
It's all part of my investment in both myself – expanding my network and social circle – and also my community. I built my circle of friends and followers and this is all part of it.
And another element is helping people. I get hundreds of messages a day from people who join the community; it sucks up my time and energy but it's part of my mission to help and guide them as much as I can. So let's be clear – it's definitely a lot of work!
But the thing about connection – it's definitely cultural. Everyone wants to meet. I think Israelis tend to have a more open culture than Europeans, so I think Israelis are more ready to meet. And we're a smaller country, so everyone's one or two degrees removed from everyone else – meaning that trust is much easier to build.
In that way, niching down for a particular group of people has actually really helped. We put together our connected tribe to connect with. And what's really special is that this is the only digital nomad community where people join not based on where they are but where they're from. That common thread makes all the difference.
Interested in what Dean Kuchel is up to? Check out Globegliders, shoot him a FB message, or hit up Where is Dean on Insta!
Original source: https://becomenomad.com/building-digital-nomad-community/
CLICK - HERE - TO - GET - THIS - POST - AS - A - FREE - PDF - TO - READ - OR - PASS - ON